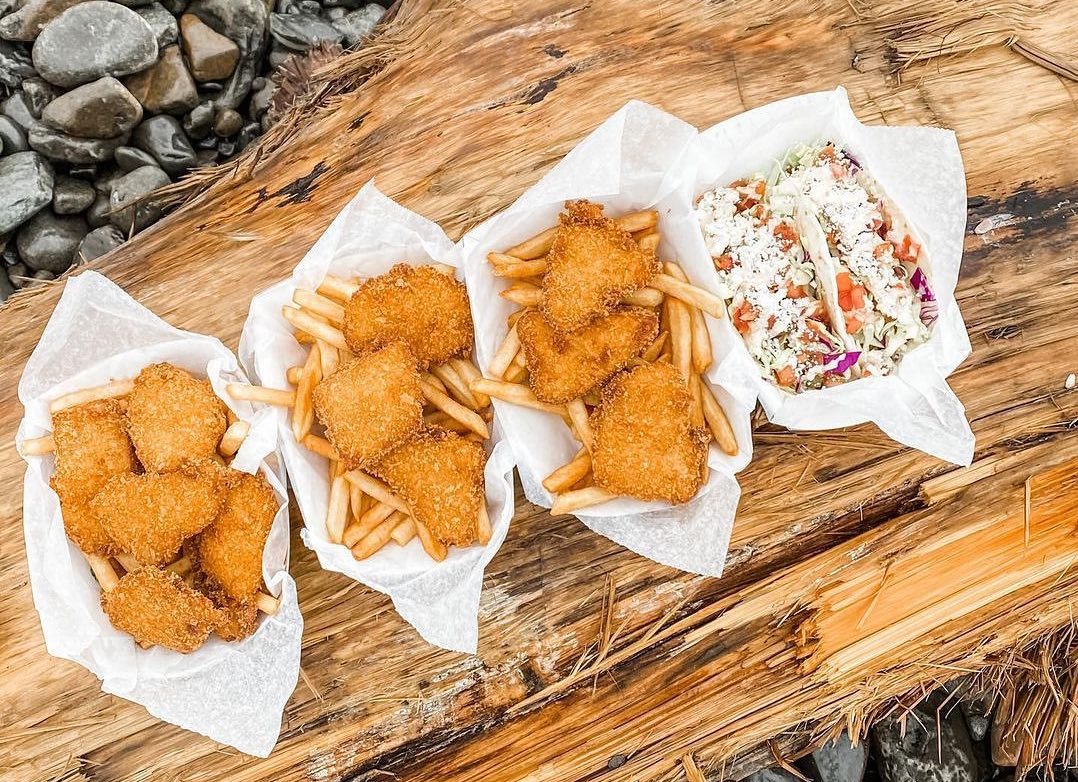 Grab-and-Go Food
on the Oregon Coast
With so much to see and do on Oregon's North Coast, take a shortcut to great eats with less waiting time. Here are some go-to locations to grab a quick bite and get back to the sights and sounds of this remarkable region.
Crepe Neptune
Veer off the main drag in Cannon Beach and stop by Crepe Neptune for a savory or sweet crepe to make your day delightful. Most crepes here are named after famous landmarks, locations, or things that have cultural significance to the North Coast. Perhaps you'll get inspired for your next place to visit while your food is being prepared! Beyond the crepe concoctions listed on their menu, patrons are able to customize or make additions to the crepes to their heart's content. Your crepe will be handed over in a convenient cardboard holder, making this an ideal snack or meal to take on the go.
Crepe Neptune, West 2nd Street, Cannon Beach, OR, USA
(503) 436-9200
crepeneptune.com
Cannon Beach Bakery
For more than 85 years, Cannon Beach Bakery has been making delicious bread and pastries at the heart of Cannon Beach. This historic establishment is the home of the Original Haystack Bread, but they also offer danishes, muffins, doughnuts, cookies, and a variety of specialty items and cakes. They also have a deli menu so you can grab a sandwich on freshly baked bread from the shop, as well as coffee and espresso drinks served all day. There is outdoor seating available here, but most items are easy to take to enjoy at a scenic destination or while you're wandering around town.
Cannon Beach Bakery, North Hemlock Street, Cannon Beach, OR, USA
(503) 436-0399
cannonbeachbakery.com
Bruce's Candy Kitchen
You can't miss the pink-and-white-striped exterior of Bruce's Candy Kitchen, one of Cannon Beach's most iconic shops. The sweet aroma of the shop grows stronger as you get closer. Inside you will find a wonderland of candies to satisfy any sweet tooth. They have a vast selection of homemade chocolates, salt-water taffy, popcorn, brittles, and more. Bruce's also carries fun pre-packaged candies and gummies, and has a wall of jelly beans to mix-and-match as you please. Indulge yourself with a bag of your favorite treats and set off to find an even sweeter view on the North Coast.
Bruce's Candy Kitchen, North Hemlock Street, Cannon Beach, OR, USA
(503) 436-2641
brucescandy.com
Burly and the Bean Coffee Cabin
Burly and the Bean is a favorite coffee shop for many in Seaside, and for good reason. Their offerings span from freshly roasted coffee, specialty coffee and espresso drinks, milkshakes, to smoothies. They carry a small food menu with sweet and savory items from several Seaside mainstays (such as Dundees Donuts) and for something a bit more substantial, they serve a hot and delicious biscuits and gravy meal. Their location offers extra entertainment with arcade games, a concert stage, and plenty of room to sit and soak up your trip.
Burly and the Bean Coffee Roasters, South Roosevelt Drive Unit A, Seaside, OR, USA
(619) 548-5889
burlyandthebeancoffeecabin.com
Grizzly Tuna
Get your seafood on the go with Grizzly Tuna in Seaside. Their menu is simple, allowing them to perfect the items they offer up: tuna fish & chips (large or small), fish tacos, and fries. Even better, it's a short drive to the ocean to enjoy your fish and chips with a view of Tillamook Head. This drive-up restaurant right off of Highway 101 is conveniently located, allowing you to keep cruising to your next stop on the North Coast.
Grizzly Tuna, North Roosevelt Drive, Seaside, OR, USA
(503) 440-1039
facebook.com/grizzlytuna
Dundee's Donuts
Grab a box of Dundee's Donuts to share with your friends on your coastal trip. An extension of Dundee's Bar and Grill, Dundee's Donuts bakes an assortment of classic donuts, cookies, muffins, and croissants on a daily basis. While their "Official Pink Dundee Donut" is a local favorite, those looking for something a little different may want to try one of their Butterfinger Bars or Split Personality Bars (maple and chocolate frosting together). Dundee's Donuts is a staple of the Seaside community, with many of their baked goods being featured at local coffee shops around town.
Dundee's Donuts, Broadway Street, Seaside, OR, USA
(503) 738-7006
dundeesseaside.com/donuts/
Astoria Co+op
For adventurers who never stop for long, look no further than the Astoria Co+op. Locally made, ready-to-go food awaits, including a burrito bar and favorites like Beecher's Cheese cheese curds and Flax4life brownies. Great vegan options are available and local wines and beer can be sourced from their selection. If you're shopping to cook your own meal, be sure and grab the Blue Scorcher Bakery pizza dough.
Astoria Co+op, Marine Drive, Astoria, OR, USA
(503) 325-0027
astoria.coop/deli-and-bakery/
Mai Tong Thai
Another quick but high-quality food-truck option is Mai Tong Thai in Warrenton. Mai Tong Thai focuses on local ingredients to create traditional Thai food that is fresh and made to order. All of their main dishes are gluten free and can be customized to suit the preferences of their customers. Favorite selections from their menu include their pad thai, pineapple fried rice, and drunken noodles. Truly a must-try for Thai-food lovers.
Mai Tong Thai Food, Marlin Avenue, Warrenton, OR, USA
(971) 320-0849
maitongthai.com
Josephson's Smokehouse
For a quick taste of what Astoria has to offer, a stop to Josephson's Smokehouse is in order. You can either pick up their smoked salmon or salmon jerky to go along with cheese and crackers (also sold in the store), or grab a bite to eat at their seafood deli. The deli features homemade clam chowder, salmon burgers and sandwiches, bagels with smoked seafood toppings and more. As a pillar of the Astoria community that has been family owned and operated for 100 years – Josephson's has proven to be a great stop for visitors and locals alike.
Josephson's Smokehouse, Marine Drive #4324, Astoria, OR, USA
(503) 325-2190
josephsons.com
Moon Jelly Crepes
Located in the heart of Seaside's attractions, Moon Jelly Crepes is serving up warm and tasty crepes. Made for travel, these crepes can continue on with you throughout your explorations. Even better, you can satisfy your sweet and savory sides by ordering from both parts of the menu. Take a Bacon, Cheddar and Tomato crepe AND a S'mores crepe to enjoy. These are quick bites to turn out, so if you aren't ready to take a break from the beach come snag a crepe and return to the waves!
Moon Jelly Crepes, Broadway Street, Seaside, OR, USA
facebook.com/Moonjellycrepes/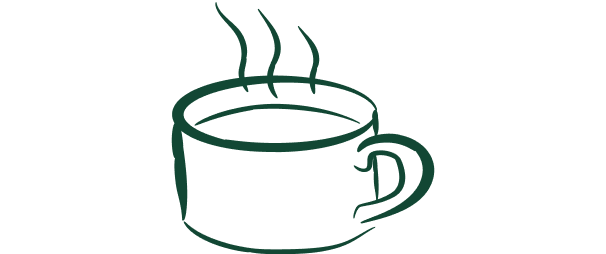 These quick and casual stops will keep you fueled up with local food on your North Coast trip. Wherever you go, please remember to keep Oregon's natural beauty intact by taking all garbage and food scraps with you (or disposed of properly) after you finish eating.