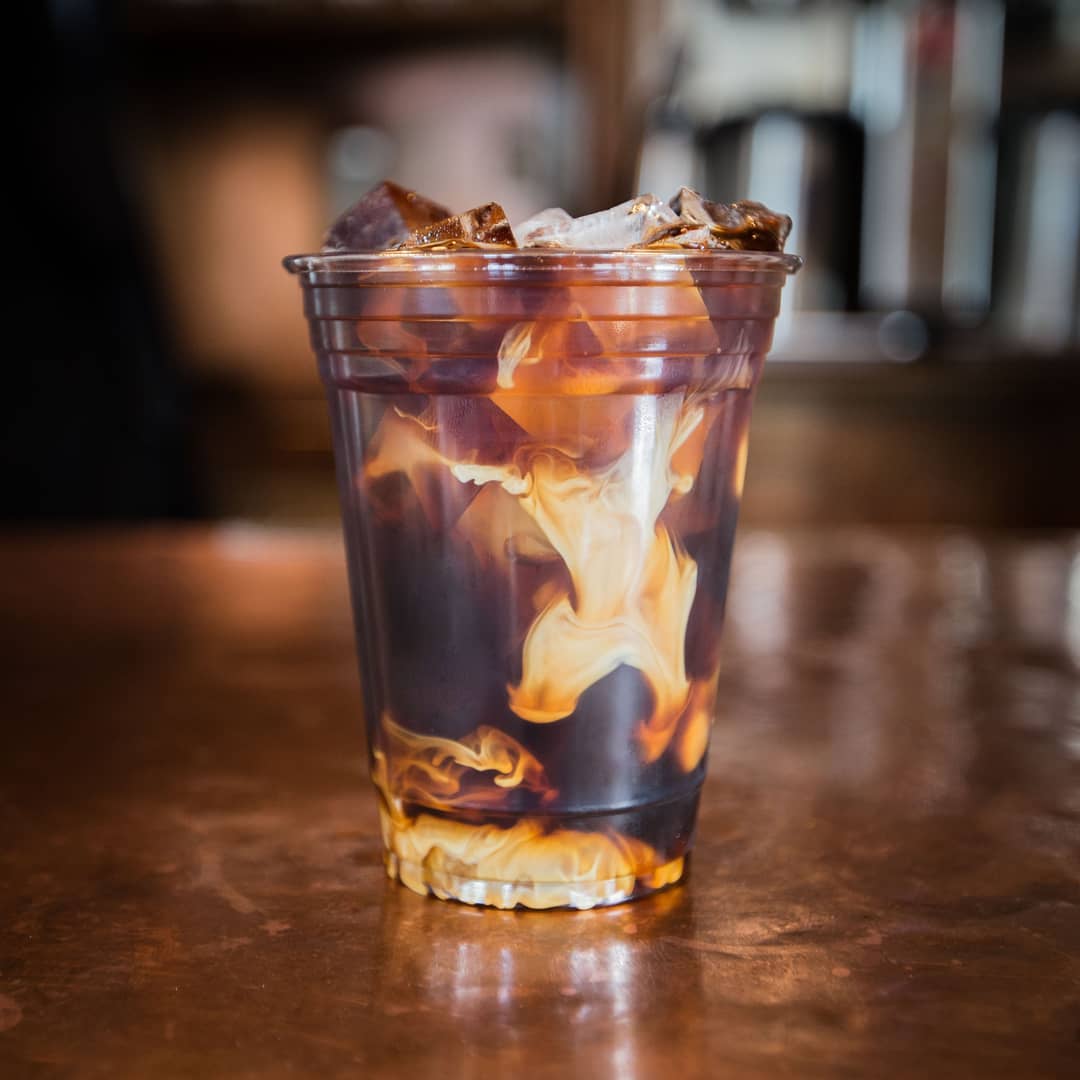 Best Coffee
Oregon Coast
Coffee is a morning ritual for many, that's also a reward. Out on the North Coast, you can pair your coffee with misty mornings, sandy beaches, and the sound of roaring waves. Or relax in cozy shops before embarking on explorations of local sights and landscapes. Read on for recommendations for fresh cup of coffee.
Sleepy Monk Coffee Roasters
Cannon Beach visitors and residents alike know Sleepy Monk as a coffee lovers hub. The line of people extending out the door is a testament to that, and once inside you're greeted by aromas of freshly brewed coffee, baked goods, and sweet pastries.
Their coffee is sourced internationally, certified organic, and roasted in small batches. Fan favorites include the dark roast Monastery Blend and the lighter roast Fiddler's Fusion. Find a flavor that fits your morning routine and enjoy it on their covered patio – or order online and bring the magic of Sleepy Monk to your home.
1235 S Hemlock St, Cannon Beach, OR 97110, USA
(503) 436-2796
sleepymonkcoffee.com
Bald Eagle Coffee House
Bald Eagle Coffee House is a charming shop perfect for fueling up before heading to the beach. They proudly serve Starbucks Coffee alongside delicious pastries in a cozy setting. For lunch, soups are made daily from scratch and will warm you up during cooler seasons.
As well as being a lovely coffee shop, the walls of Bald Eagle Coffee House are lined with artwork for sale. Customers can enjoy creative works and find a piece that resonates with them while their order is being prepared.
1064 S Hemlock St, Cannon Beach, OR 97110, USA
(503) 436-0522
bald-eagle-coffee-house.business.site
Insomnia Coffee Co
In the heart of Cannon Beach you will find Insomnia Coffee – a relaxing, modern coffee shop with large windows filling the space with natural light. Just a block from the beach, it's an excellent place to grab a cup before heading out to the sand.
Insomnia Coffee has a large menu of hot and iced drinks along with tea and blended drinks. On rainy days, there's nothing better than enjoying a coffee in front of the cozy cafe fireplace. Insomnia also features works from a local artist each month, keeping the shop vibrant all year round.
139 W 2nd St, Cannon Beach, OR 97110, USA
(503) 436-4164
insomniacoffee.co
Brew 22 Coffee
No matter which way you're headed along the North Coast, a stop at Brew 22 Coffee is conveniently on your route through Seaside. As a drive-thru coffee shop, Brew 22's mission is speedy service of high-quality coffee.
They embody the idea that they are delivering an experience to their customers – not just a cup of coffee. Here you'll find upbeat vibes, friendly baristas, and exceptional customer service to brighten up your day.
Even if what you're looking for isn't on the menu, the staff will whip up custom creations at your request. If you're on the go in Seaside, Brew 22 Coffee will start your day off right.
1260 S Holladay Dr, Seaside, OR 97138, USA
(503) 739-7140
brew22coffee.com
Beach Day Coffee
Every day should be a beach day! Near the historic turnaround in Seaside sits Beach Day Coffee where they serve locally roasted coffee from Columbia River Coffee Roasters, real fruit smoothies, tea, and more.
They also have an in-house bakery, making Beach Day Coffee a delicious destination for fresh muffins, scones, croissants, cinnamon rolls, and more. While there is ample seating and fun decor at Beach Day Coffee, it is just steps away from Seaside's famous Promenade making it a great spot to grab an order and set off on a beach adventure.
7 Broadway St, Seaside, OR 97138, USA
(503) 338-9619
beachdaycoffee.com
Controversial Coffee
Controversial Coffee is full of personality and inclusivity, making it a local favorite in Seaside. They are a queer-owned shop that provides a LGBTQIA+ safe place for regulars and new visitors alike. Here they serve Sleepy Monk Coffee and specialize in handcrafted beverages, including clever thematic specials to fit the season.
Controversial Coffee also serves fruit smoothies and a variety of bites to eat such as bagels, breakfast sandwiches, and pastries. The staff is warm and friendly, and there is no shortage of fun to be had at coffee spot located inside Funland Entertainment Center!
111 Broadway St, Seaside, OR 97138, USA
(503) 739-0158
facebook.com/controversialcoffee
Coffee Girl
Make the trip to Astoria's iconic Pier 39 and tucked on the back of the old cannery building is Coffee Girl – a true gem on the North Coast. The staff is busy crafting coffee drinks, high-quality espresso, pastries, breakfast, and lunch options, too.
People often rave about the breakfast panini, quiche, and lemon bars here. Best of all, you can take in an incredible view of the Columbia River and enjoy your coffee and food as you watch the ships pass by. Beyond the view outside, Coffee Girl is also known for its ornate 'coffee art', crafting unique designs in the foam for a pleasant aesthetic that is always photo-worthy.
100 39th St # 2A, Astoria, OR 97103, USA
(503) 325-6900
thecoffeegirl.com
The Rusty Cup
Conveniently located off 12th and Commercial in downtown Astoria, The Rusty Cup is a great choice for coffee and breakfast or a treat.
They have a selection of coffee drinks from lattes, mochas, and espressos, seasonal specials, and fruit smoothies. You can fill up more than just your cup here too!
Try one of their breakfast sandwiches on a bagel or croissant, or a breakfast burrito packed with your morning favorites and grilled to perfection. To top it off, The Rusty Cup always provides friendly service and an inviting atmosphere that turns visitors into regulars.
1213 Commercial St, Astoria, OR 97103, USA
(503) 325-8265
instagram.com/rustycupastoria
Coffee OR Waffle
When trying to decide between coffee or waffles, why not choose both? Coffee OR Waffle in Astoria offers a simple-yet-satisfying selection of coffee drinks, and a waffle menu that is as innovative as it is tasty. Coffee lovers can enjoy a latte, mocha, chai, or americano here.
The mouthwatering waffles are made with homemade batter and handcrafted sauces and syrups. How about a waffle covered in butterscotch chips and topped with warm caramel and whipped cream? Or the 'Elvis' drizzled with warm peanut butter, honey, then topped with banana slices. They even have savory waffles like the 'Pizza Waffle' that is infused with pepperoni, mozzarella, asiago, and parmesan cheese.
1030 Duane St, Astoria, OR 97103, USA
(503) 440-5233
instagram.com/coffee_or_waffle