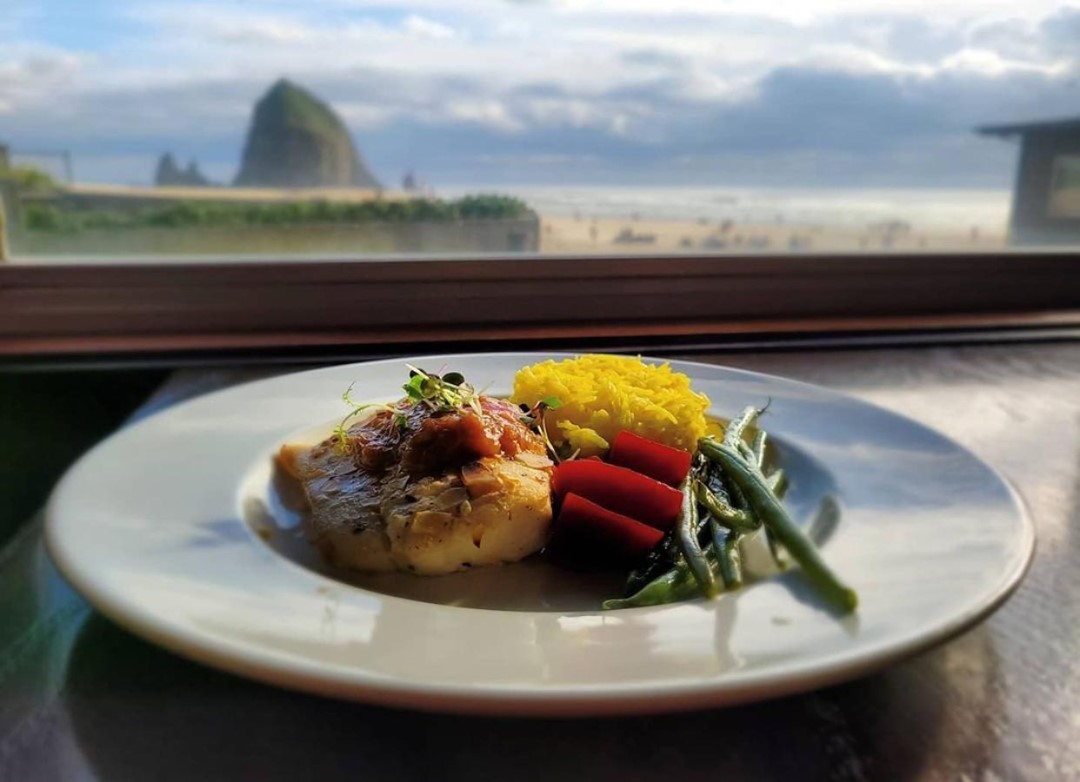 Oregon's North Coast
Restaurants
Just as the North Coast is full of natural landmarks, it is also full of popular, historic, and well-known restaurants that are key attractions and part of the culture here. Get a taste of some of the most famous dining destinations on the North Coast with these stops.
Bowpicker Fish & Chips
Who needs a food truck when you have a food boat? Serving as an homage to the fishing traditions of Astoria (and fittingly located across from the Columbia River Maritime Museum) is Bowpicker Fish & Chips – a food truck-style restaurant in a converted gillnet boat. Bowpicker has a simple menu and only serves fish and chips, but they do it very well. Albacore tuna is lightly beer battered and fried, then paired with thick steak fries that are crunchy on the outside and tender on the inside. Bowpicker is a popular destination for tourists and locals alike and is an excellent lunch stop while you explore the wonders of Astoria.
(503) 791-2942
bowpicker.com
High Life Zip N' Sip Restaurant
High Life Adventures features an eight zip-line tour over beautiful landscapes in Warrenton, OR – including seasoned timber, ponds, and a seven-acre lake. For those who would prefer to have both feet on the ground, axe-throwing stalls can be rented for some target practice. In 2019, High Life Adventures was named the #1 best fan-favorite destination in Oregon. After a day of action, relax and enjoy a meal at the High Life Zip N' Sip Restaurant. Here they offer wine and local craft beers on tap, paninis, sandwiches, homemade soups, award-winning chili, and their famous beer bread in a beautiful new restaurant with stunning wood features.
(503) 861-9875
highlife-adventures.com
Pier 39
Make the most of your time in Astoria and head to Pier 39, a destination that houses several attractions out over the Columbia River. Start your day at Coffee Girl and enjoy an espresso and pastry while watching ships drift by on the river. Next, stop in at Rogue Public House where they always have six of their most popular beers on tap, such as Dead Guy Ale, and many more seasonal and limited-release brews to discover each time you visit. Before you leave, head to Hanthorn Crab Company and peruse their seafood market. Orders are currently take-out only, and you can snag a wide variety of fresh and local seafood such as crabs, oysters, salmon, shrimp, and tuna – with both raw and cooked items on the menu.
pier39-astoria.com
New Garden Asian Cuisine
Step inside Seaside's famous Carousel Mall, browse the shops, and enjoy the atmosphere while sitting down for a meal at New Garden Asian Cuisine. Here you'll discover one of the North Coast's favorite Chinese restaurants, known for their satisfying entrees and excellent service. While the menu has over 100 dishes to choose from, you can't go wrong with their classic dishes like House Fried Rice, Kung Pao Chicken, or Broccoli Beef. The generous portions at New Garden Asian Cuisine make it a great option for family style meals and big appetites! Alternatively, they also serve bento boxes all day for more varied individual meals.
(503) 738-9639
newgardenasiancuisine.com
Maggie's on the Prom
For the quintessential Seaside experience, savor a culinary masterpiece at Maggie's on the Prom. As an oceanfront destination, customers can take in a beach sunset from the patio or people-watch along Seaside's famous promenade. Their upscale menu offers farm-to-table cuisine with ingredients that are sourced from more than 20 fisheries, farms, foragers, bakeries, breweries, and wineries in the northwest. For an unforgettable meal here, consider ordering the Prime Painted Hills New York Steak or the Truffle Dungeness Crab Mac & Cheese. With the combination of a remarkable setting and impeccably prepared meals, keep Maggie's on the Prom in mind for an unforgettable evening.
(503) 738-6403
maggiesontheprom.com
Times Theatre and Public House
Walk under the bright lights and a classic marquee as you enter the Times Theatre and Public House in Seaside. Within this 1940s-era theatre is one of Oregon's most unique and unexpected breweries. Where else can you find a theatre that is also crafting their own beer for the masses? Sisu Beer is brewed on site directly behind the silver screen, and there are more than ten flavors and sampling flights to try any time you come by. The Times Theatre and Public House also has an impressive food menu featuring specialties like a half-rack of baby back ribs, Caribbean jerk chicken, and steak frites. Have a night out on the town in this historic venue that lights up Broadway for all to appreciate.
(503) 739-7188
timestheatre.com
Bill's Tavern and Brewhouse
Bill's Tavern and Brewhouse has been around for decades, making it one of the most recognizable destinations in the heart of Cannon Beach. Inside is a casual and welcoming atmosphere where you can enjoy handmade and local beers (try the Blackberry Beauty) and pub fare such as burgers, sandwiches, salads, and more. The restaurant has both a family-friendly dining area and a separate bar area for guests. Bill's central location makes it a perfect place to grab a quick bite or a round of drinks before or after a beach outing.
(503) 436-2202
facebook.com/Bills-Tavern-and-Brewhouse
Driftwood Restaurant & Lounge
Since opening in 1944, the Driftwood Restaurant & Lounge has been delighting diners with excellent seafood and steaks. All of their meat and produce is purchased from local providers with an emphasis on quality, ensuring freshness with every meal. On warm evenings in Cannon Beach, it doesn't get much better than Driftwood's filet mignon or halibut dinner while seated outside on their spacious front deck and in cooler temperatures, guests gather around an outdoor fire pit. The Driftwood also features a full-service cocktail bar in addition to serving local beer and wine.
(503) 436-2439
driftwoodcannonbeach.com
Wayfarer Restaurant & Lounge
The Wayfarer Restaurant & Lounge goes the extra mile to make every meal memorable through locally sourced ingredients, compelling flavor combinations, and pristine presentation. Consider starting your meal with an order of Dungeness crab mac & cheese or short-rib poutine – dishes that are as tasty as they are unique. Signature entrees here include the Wayfarer clam bake, sauteed prawns, and beer-battered fish and chips using the '67 Blond Ale beer batter from Public Coast Brewing Co. As excellent as the food is, dining at Wayfarer also comes with one of the best views in Cannon Beach, with large windows around the dining room that give guests a postcard-worthy vantage point of Haystack Rock. When the sun is out, grab a drink from the Wayfarer Lounge and admire the views from their back patio!
(503) 436-1108
wayfarer-restaurant.com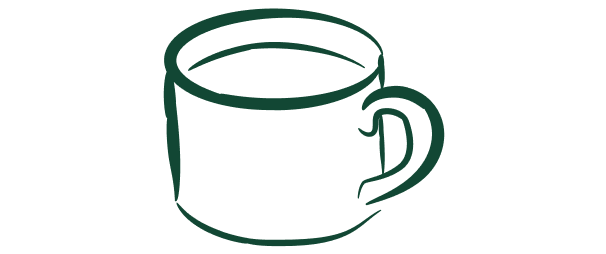 Fall through Spring is a great time to get a table at many of the well-known restaurants on Oregon's North Coast. Whenever you visit, there will be great food and great experiences waiting for you here.