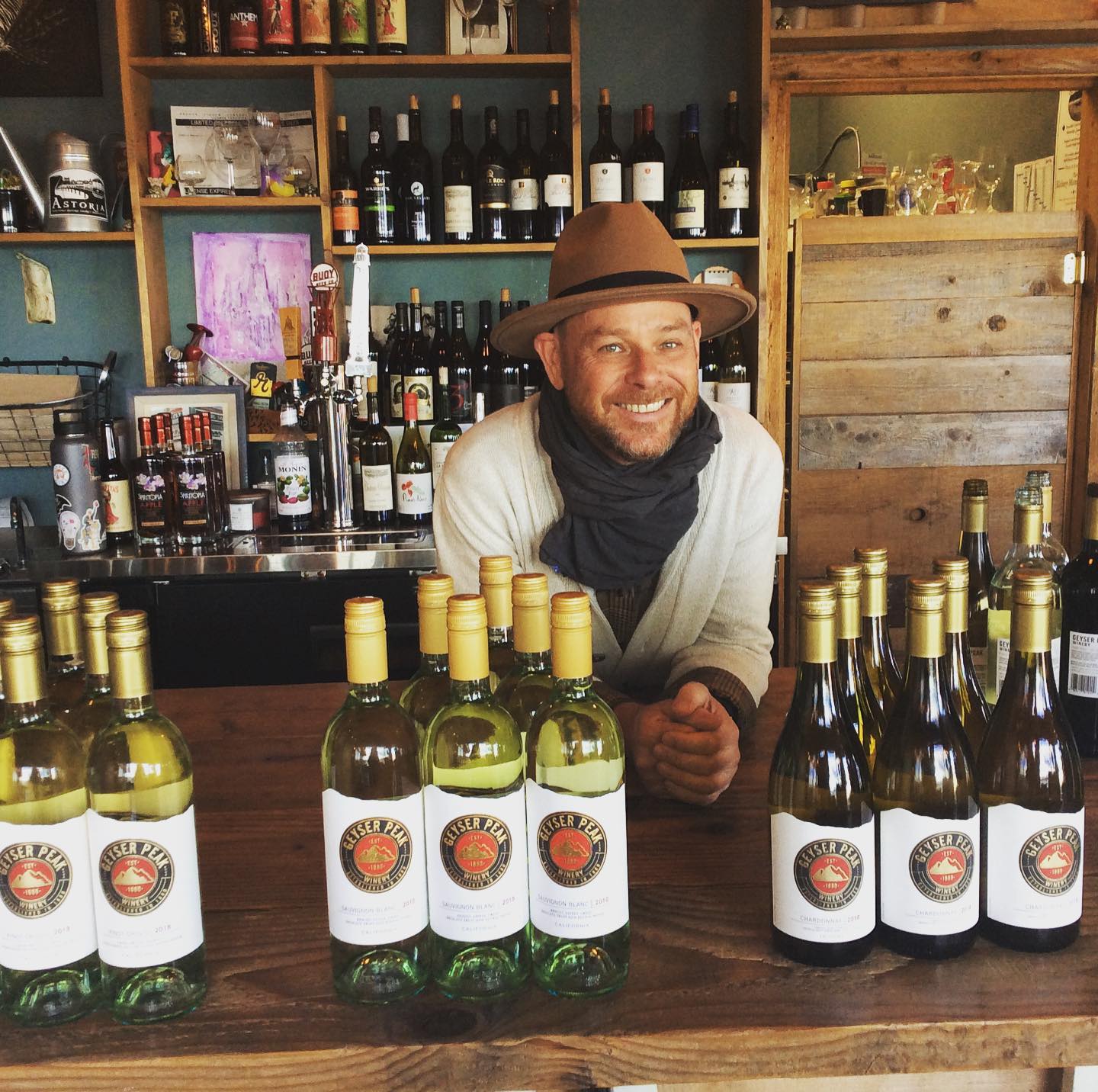 Wine on the
Oregon Coast
Curation and curiosity make wine tasting an endless pursuit. Read on for a collection of shops with savvy owners with wine options that range from mild to wild – blackberry wine, anyone?
BASALT
This unique ceramicist's studio and showroom also features award-winning regional wines crafted by female-owned wineries. Start by shopping for wine, and you'll end up leaving with so much more.
239 N. Hemlock St, Cannon Beach, OR 97110, USA
BasaltCannonbeach.com
Laurel's Wine SHOP
A shop owner with both the personality and gift for recommendations to match your palate and price point. Laurel is known for remembering customers and their purchases across the shop's 40 years.
263 N Hemlock St, Cannon Beach, OR 97110, USA
(503) 436-1666
Facebook.com
The Wine SHack
A tasting room where it's easy to lose track of time; get a bottle of their award-winning wine, Puffin Pinot Gris 2020. The Wine Shack tasting room is open daily; feel free to return and sample from their list of beers & ciders, as well.
124 N. Hemlock St, Cannon Beach, OR 97110, USA
(503) 436-1100
thewineshack.wine
CHEZ
Excellent new addition to Seaside, bringing a chic wine bar alongside winemaker dinners to town. With rave reviews, this is becoming a must-visit destination for flavor seekers.
719 First Avenue Seaside, OR 97138, USA
(503) 717-5459
chezmonger.com
EVOKE WINERY
Popular winery with cheekily-named bottles that contribute to the atmosphere. Pair it with the cheese or charcuterie board or a bowl of goldfish crackers.
270 S Columbia St #486, Seaside, OR 97138, USA
(541) 386-3700
evokewinery.com
BUddha Kat Winery
Novelty comes full stocked at this pet and kid-friendly winery. Alongside the board games, you'll find seasonal wines – blackberry, beet, peach, rhubarb. Come explore and open up the world of winemaking.
37 N Edgewood St, Seaside, OR 97138, USA
(503) 739-7023
facebook.com
Hop & Vine BOTTLE SHOP & TAP ROOM
If variety is what you crave, Hop & Vine is your stop. The relaxed setting comes with an unmatched selection of 1,000 wines and 600 beers.
220 S Columbia St, Seaside, OR 97138, USA
(503) 717-5702
Facebook.com
Brut wine Bar & Bottle Shop
With a collection of local regulars, the welcoming vibe at Brut Wine Bar is perfectly paired with the owner, Lisa's, deep knowledge of wine.  
240 10th St, Astoria, OR 97103, USA
(503) 468-0829
BrutWineastoria.com
Bridge & Tunnel Bottleshop
A known attraction for craft beer enthusiasts, Bridge & Tunnel trades in the rare finds. While this shop leans into beer & cider, its friendly staff can easily point you to a preferred style or flavor profile to try out.
1390 Duane St, Astoria, OR 97103, USA
 Pilot House Distilling
Local distillery serving craft cocktails flights at their tasting rooms in Astoria, Cannon Beach, and Portland. Ask how the Oregon single malt is aged at sea.
1270 Duane St, Astoria, OR 97103, USA
(503) 741-3101
pilothousedistilling.com