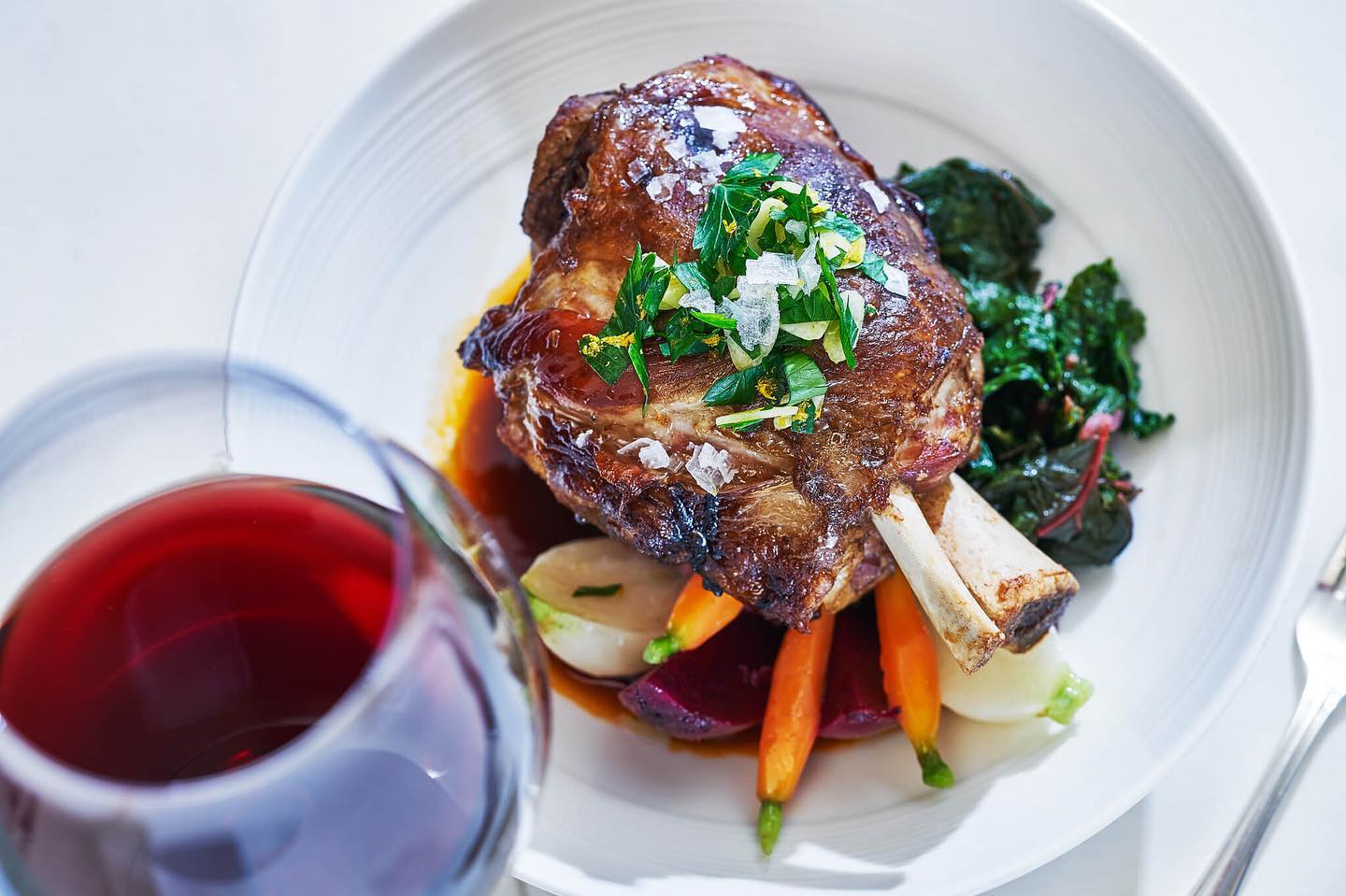 Wining & Dining
on the Oregon Coast
If you love good food and wine, you'll feel right at home on the North Coast. Here, there are no shortage of options for you to discover a new favorite wine or find the perfect place for a date night after a day at the beach. From upscale restaurants to wineries to wine bars, you are sure to find somewhere that will delight your taste buds.
Gatsby's Oceanside Speakeasy & Steakhouse
Gatsby's Oceanside Speakeasy & Steakhouse is powered by the glitz and glamor of the twenties and thirties. Located on the oceanside of Cannon Beach, Gatsby's offers steak, chops, and seafood dishes paired with world-class wines. Their fare is updated on a weekly basis, and they occasionally host events such as "Women Who Wine" and "Wine Dinners" featuring various vineyards. Enjoy your meal within an alluring ambience with soft background music from the jazz age. Gatsby's also offers a wide range of fun vintage-era inspired cocktails such as a "Machine Gun Kelly Manhattan," a "Flapper Cosmo," and "Bugsy's Bathtub Gin Martini."
1355 S Hemlock St, Cannon Beach, OR 97110, USA
(503) 436-4884
gatsbyscannonbeach.com
Castaways
When it comes to fine dining on the North Coast, Castaways is a restaurant we wouldn't mind being stranded at. They specialize in international fusion cuisine with a focus on vibrant Caribbean, Cajun, and Creole flavors. You won't go wrong ordering their Housemade Lobster Bisque or "Nawlins" Style Jambalaya. Castaways also has a full bar with fresh-squeezed juices and homemade syrups, and an exceptional wine list to pair with your meal. Because this is a smaller restaurant with limited seating, be sure to call in the day-of to secure your spot for dinner. Those that do can expect a memorable culinary experience with friendly service.
308 Fir St, Cannon Beach, OR 97110, USA
(503) 436-4444
facebook.com/cbcastaways
Stephanie Inn Dining Room
Experience exceptional northwest cuisine in a luxury setting. The Stephanie Inn Dining Room's menu is inspired by local seasonal fare – utilizing partnerships with farms and fisheries to source ingredients and create remarkable dishes. Make it a true culinary event with a prix fixe, five-course dinner paired with refined wines that earned the Stephanie Inn Dining Room an Oregon Wine A-List Restaurant designation. Guests can also add a wine flight to their meal to sample a wide variety of wines throughout the evening. While you don't have to stay at the Inn to eat here, please note seating is by reservation only.
2740 Pacific Ave, Cannon Beach, Tolovana Park, OR 97145, USA
(844) 374-2107
stephanieinn.com
Nonni's Italian Bistro
If you're looking for authentic, homemade Italian food (and of course, wine) look no further than Nonni's Italian Bistro in Seaside. They take pride in their menu, using only quality meats, seafood, house-made sauces, fresh pasta and cheeses. Expect a cozy environment, ample portions, and an impressive wine list featuring sought-after Italian reds, whites, rosés, and special pours. Customers often rave about the Chicken Picatta, Spaghetti and Meatballs, and the House Lasagna. End your meal with a delectable Tiramisu and a complimentary Sambuca or Amaretto for a family-style finishing touch.
Nonni's Italian Bistro, Broadway Street, Seaside, OR, USA
(503) 738-4264
nonnisitalianbistro.com
Evoke Winery
After opening in 2005, Evoke Winery set out to make evocative wines worthy of sharing with loved ones. They craft a wide variety of wines for any occasion, including traditional reds, dry whites, and rosés alongside an assortment of sweet and bubbly options. Stop in at their welcoming and family-friendly tasting room in Seaside and see which of their wines appeal to your palate the most. They offer a rotating flight menu to uncover new favorites. Or kick back with a glass and wind down after a day strolling the Promenade. While wine aficionados will be impressed with the selection here, the casual atmosphere is also great for the less experienced to find a new favorite wine.
270 S Columbia St suite 486, Seaside, Oregon, USA
(541) 386-3700
evokewinery.com
The Whet Spot
If you need to whet your appetite with a refreshing beverage, head to The Whet Spot in Seaside. Established in 2017 as a relaxed environment for the coastal community to enjoy wines, craft beers, ciders, and other unique Pacific Northwest beverages. At any given time they will have over 200 selections in their case and 20 draft beers to explore; their knowledgeable staff can provide recommendations rooted in your preferences. They offer tastings of anything on tap and flights for those looking for an assortment of flavors. Grab a table and find your new favorite drink!
The Whet Spot, North Holladay Drive, Seaside, OR, USA
(503) 739-7440
whetspot.com
Carruthers Restaurant
Located in the heart of Astoria across from the Liberty Theater is Caruthers, an elegant restaurant and lounge. They specialize in Northwest fusion cuisine that prizes flavor, creativity, and presentation. Carruthers is well known for their ambience and art-deco-meets-modern decor, which is best appreciated with a glass of wine in hand. Although they have a variety of choices on their wine list, glasses of their house red and white wines can also be enjoyed as part of their "All Day Happy Hour" menu. If you are planning a date night or an outing with friends in Astoria, Carruthers should be top of your list.
Carruthers Restaurant, Commercial Street, Astoria, OR, USA
(503) 741-3443
carruthers-restaurant.business.site
The Vineside Wine Bar
The Vineside Wine Bar offers a cozy setting to experience great wine while creating memories with friends, family, and local Astorians. Their selection of wines are designed to inspire and excite, featuring Northwest standouts alongside wine strongholds, such as France and Italy. If you can't decide what to try,order the Oregon wine flight to sample some of the best regional wines. Charcuterie boards and other small plates provide pairings if you get peckish. In addition to the ambiance inside, The Vineside Wine Bar hosts a welcoming outdoor patio with a gas fireplace for cooler days.
100 39th St, Astoria, OR 97103, USA
(503) 468-6106
thevineside.com
WineKraft
Sit back and enjoy a glass of local wine while watching the ships pass by on the Columbia River in Astoria. This is the setting of WineKraft, a wine bar known for their Pacific Northwest pours. Whether you're seeking white, rosé, red, or dessert wine, you will find a multitude of options to suit your preference. While you're there, enjoy a spread of cheese, cured meats, bread, fruit, and olives. Hungry for more? WineKraft is conveniently located near numerous restaurants as well as the trolley line, making it an ideal destination for happy hour before setting out to experience the historical beauty of Astoria.
WineKraft Wine Bar, 10th Street, Astoria, OR, USA
(503) 468-0206
winekraftpnw.com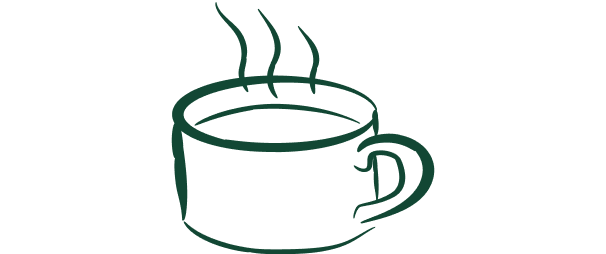 Fall through Spring is a great time to get a table at many of the well-known restaurants on Oregon's North Coast. Whenever you visit, there will be great food and great experiences waiting for you here.